Achieving Your Financial Goals through the Purchase of a Pre-Owned Vehicle
Posted Friday, Oct 13, 2023
Buying a used car can be a tricky step. Many buyers feel hesitant to place their trust in the used car market. While buying a new car saves you from uncertainty, it greatly impacts your financial status. If you are a budget-conscious buyer aiming to get the most cost-efficient solution in the inflation-hit market, we can help you understand the pros of used car finance. With careful vehicle research and selection, you can save significant amounts in the buying process. Let's dive into the details.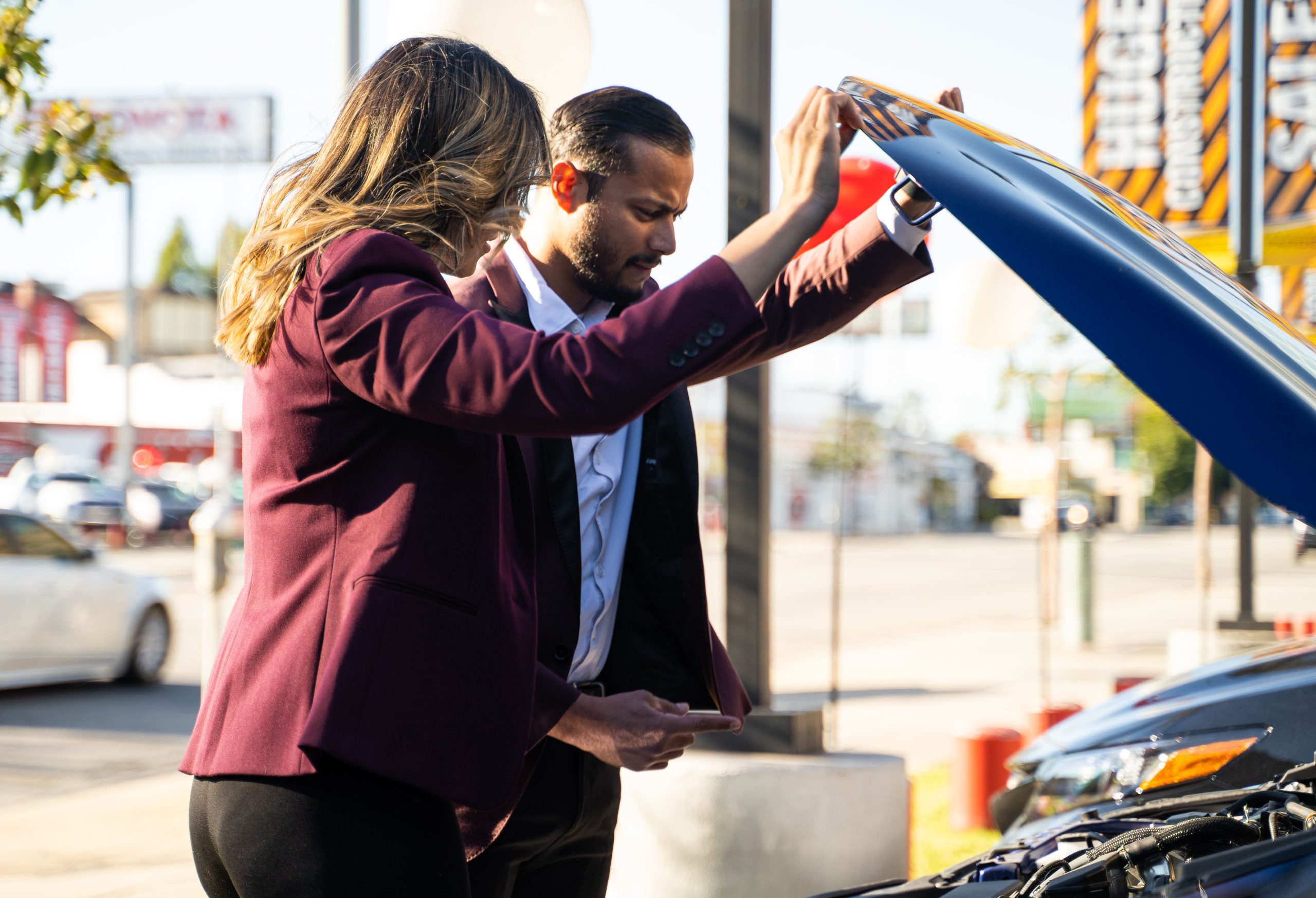 Used Car Finance: Meeting Your Financial Goals
When searching for used cars for sale in Springfield, MI, you may find many dealerships with attractive deals. However, only a few can help you meet your goals. Used car dealerships have professional sales teams to lure buyers into paying more. They use various tactics to alter your perception and get you to pay more.
Dealing with such teams can be challenging. While true, you can accomplish this goal smoothly if you are equipped on the research front. A lot of buyer's head to used car dealerships without market knowledge. They believe everything the dealership claims and blindly align their hopes with the sales staff. Such moves can impact your financial status in the long run.
Since buying a car is not an everyday job, you must carefully consider every aspect to determine the best option in the competitive market. Never hesitate to seek help from automobile experts in your area when negotiating. We have covered a few benefits below to help you understand how used car finance can get you closer to meeting your financial goals.
Lower Upfront Payments
Buying a new car comes with a lot of excitement and peace of mind. But let's face it; you must pay huge costs to achieve that peace. On the other hand, used car purchases can save you from paying those high costs. You can pay lower upfront payments to get your hands on your desired vehicle.
Most used car dealerships have in-house finance teams with cost-effective plans. If you have a fixed budget, you can compare multiple options and decide on the finance terms that fit your requirements. Lower upfront payments can help you meet your financial goals in the long run. Plus, you can always sell your car with minimal depreciation after a few years.
Reduced Insurance Premiums
Paying high insurance premiums in the inflation-hit market can be challenging for many buyers. If you have a family to support, sparing significant monthly amounts for an insurance plan that you may or may not benefit from an impact your financial status. On the other hand, buying a used car can save you from paying high insurance costs.
Pre-owned vehicles have lower market demand and prices. You can get them insured for much less than paying for a new one. This option comes in handy, especially when you buy a used car for shorter terms. We recommend doing market research on insurance providers to compare and get the best plans for your vehicle.
Reduced Market Depreciation
New cars are priced high as long as they are in dealerships. Once you buy them, their value starts to depreciate. The first few years are known for the steep depreciation of new vehicles. If you aim to save costs, new purchases may keep you from achieving your goal. On the contrary, used vehicles have already surpassed the steep depreciation phase. You can get them at a lower price and prevent financial constraints.
Plus, used vehicles have a slower depreciation rate (based on their market demand). You do not lose a lot even if you sell them after a few years. Such options align you with your financial goals and motivate you to switch your car to a better one every few years. Before you buy a used vehicle, we strongly suggest checking the vehicle's market status. Some cars sell hard and may become a liability after your purchase.
Attractive Deals
Some dealerships offer attractive deals to buyers around quarter and year ends. Since the sales staff has to meet their quotas (quarterly and yearly), they place promotions on certain vehicles to attract buyers. While many automobile experts speak against these deals, not all promotions are red flags. All you need to do is thoroughly research the vehicle's value and get it inspected before the purchase.
This way, you can save on used car financing. A good rule to secure such deals is to shop for cars around quarter- and year-ends. Dealerships with larger inventories are more likely to place promotions on vehicles. If you lack technical expertise, you may seek help from an automobile expert to check the car's condition and maintenance report.
Access to Modern Features
If you buy a new car, you can access tons of modern features that may contribute to the vehicle's market value. However, these features come with a huge price tag. On the contrary, buying a used car with modern features can save you upfront costs while giving you everything you expect from a modern vehicle. This is a great option if you aim to meet your financial goals.
A good rule to get a vehicle with modern features is to focus on relatively newer car models. Although they may cost you more than older models, you can skip many fees and costs associated with new car purchases. We recommend this if you want to get more car features by paying less. Feel free to research recent car models across used car dealerships to compare their costs and pick the best one.
Final Thoughts
Buying a used car can be a great option for budget-conscious buyers. When searching for used cars for sale in Springfield, MI, Ghazal Auto may grab your attention for its large inventory and attractive prices. We like to build loyal relationships with our customers by offering complete transparency on each vehicle purchase. Feel free to get in touch with us today to explore your options.